| | |
| --- | --- |
| Recent Messages | |
| | |
| --- | --- |
| Projects - Roddy | |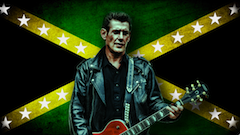 Roddy is currently playing with his band The Skabilly Rebels, writing new material and recording. The bands debut album "Blues Attack" was released last year so if you want to purchase the record, or get more merchandise and more information on the man himself , go to- www.roddyradiation.com
---
| | |
| --- | --- |
| THE SPECIALS - HYDE PARK | |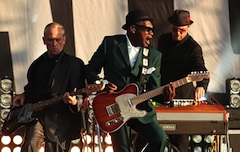 The band were extremely honoured to be asked to play the Closing Ceremony gig of the London 2012 Olympic Games at Hyde Park on August 12th along with bands like Bombay Bicycle Club, New Order and Blur. The band pulled off a great set in front of 80,000, and endeared themsleves to a new legion of fans. Another piece of Specials history written.
---
| | |
| --- | --- |
| Episode I : Gangsters | |
1978. Coventry. England.
It was the end of the punk era, and time for a change. Enter stage left The Specials, with their infectious mixture of ska, reggae and punk rock....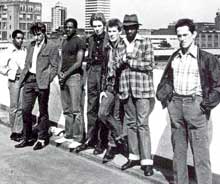 Episode I : Gangsters - Lynval Golding tells the story behind their first single.

| | |
| --- | --- |
| Specialized | |

As The Specials move into their next phase as a five piece band, The Specials 2 website will move into its new phase. We will be bringing you a sleeker site with embedded community page - More pics/videos and it will be here that you can have exclusive downloads/news and of course any pre-sale links to tours. Exciting times all round it seems! Stay tuned!
| | |
| --- | --- |
| Projects - Neville | |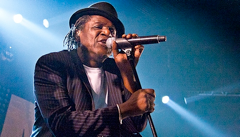 Neville and his band are often found touring the UK outside of his Specials duties. A high energy night out is often Nev's trademark , so if you want to know more of where he is gigging or simply find out more about the original rude boy go to www.nevillestaple.co.uk
---
| | |
| --- | --- |
| Projects - Horace | |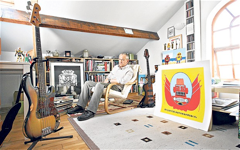 As well as twanging his bass as a Special, Horace plays around Coventry with local bands but is currently fully committed to his art projects which have featured in major areas of the media and he has been the subject of major exhibitions.For more info - www.horacepanterart.com
---
| | |
| --- | --- |
| Specials Poll Vote | |
| | |
| --- | --- |
| Projects - Terry & Brad | |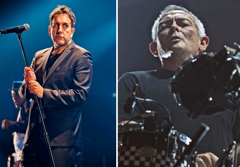 After a rigorous few months playing at events and festivals all over the world, Terry & Brad are, as the others, taking a breather after a hectic 2012 that saw the culmination of dates end as they played the ultimate gig at the Olympics ceremony Closing gig ay Hyde Park on 12th August.
More on Brad at:
JOHN BRADBURY
---

More on Terry at:
TERRY HALL INFO
---
| | |
| --- | --- |
| Projects - Lynval | |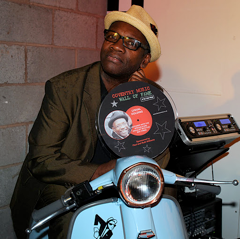 The rhythm master is currently resting up after the rigours of the Specials 2011 tour in Seattle and has plans for a big project in 2012 including the writing of his memoirs with Specials biographer Paul Williams.More from the man can be heard here - LYNVAL INFO
---
| | |
| --- | --- |
| Projects - Jerry | |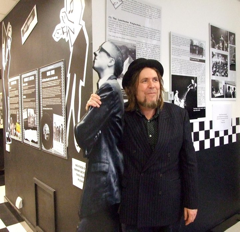 The General is currently plying his trade with his massive Spatial AKA orchestra, a showcase of his modern space,Sun Ra arkestra influenced,rock,jazz,reggae and ska fusions to rave reviews Often found Djing around the country as well,you can find more about Jerry at www.jerrydammers.com
---